Use these flexible, easy-to-learn innovation frameworks from LUMA to collaborate and think differently.
LUMA frameworks currently available for Enterprise customers only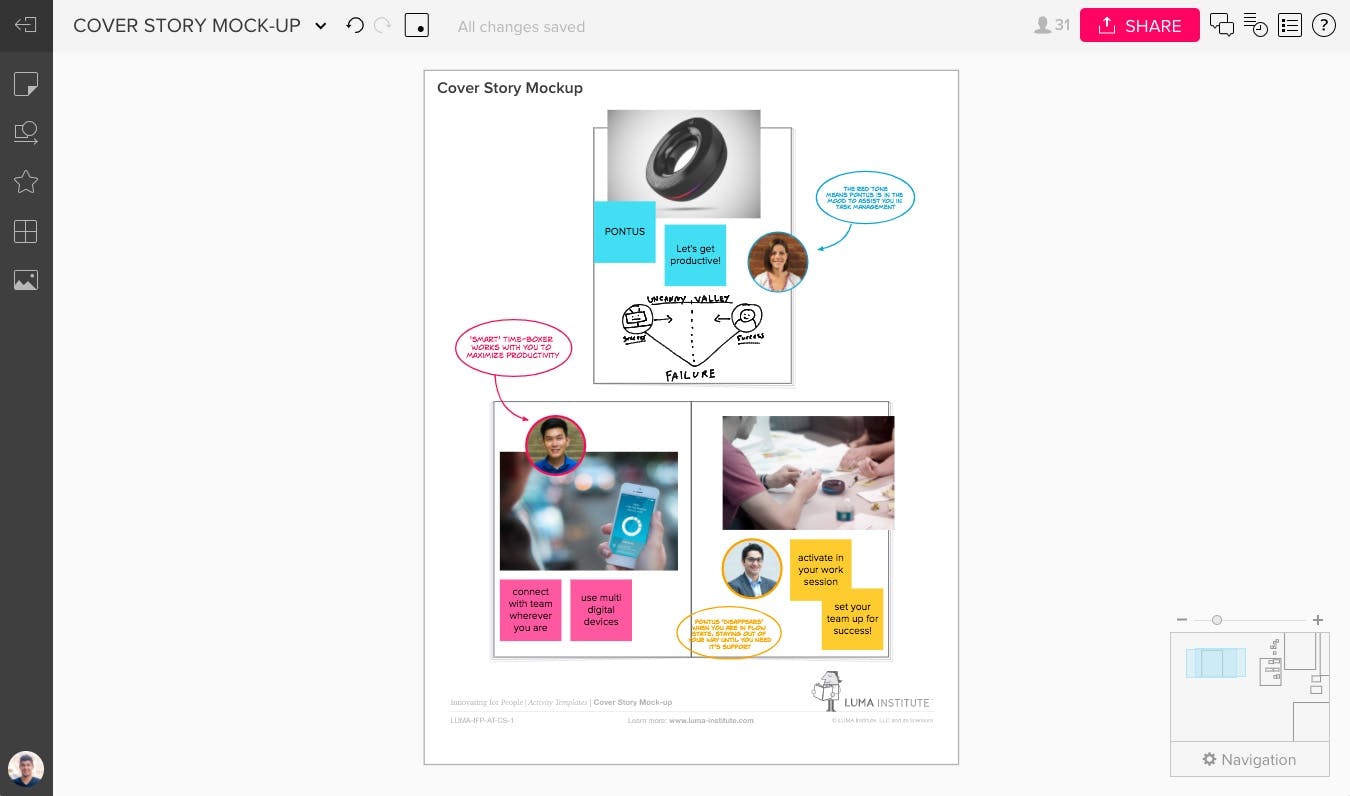 Cover Story Mock-Up
Explain the need or benefit of something by imagining the impact of its creation.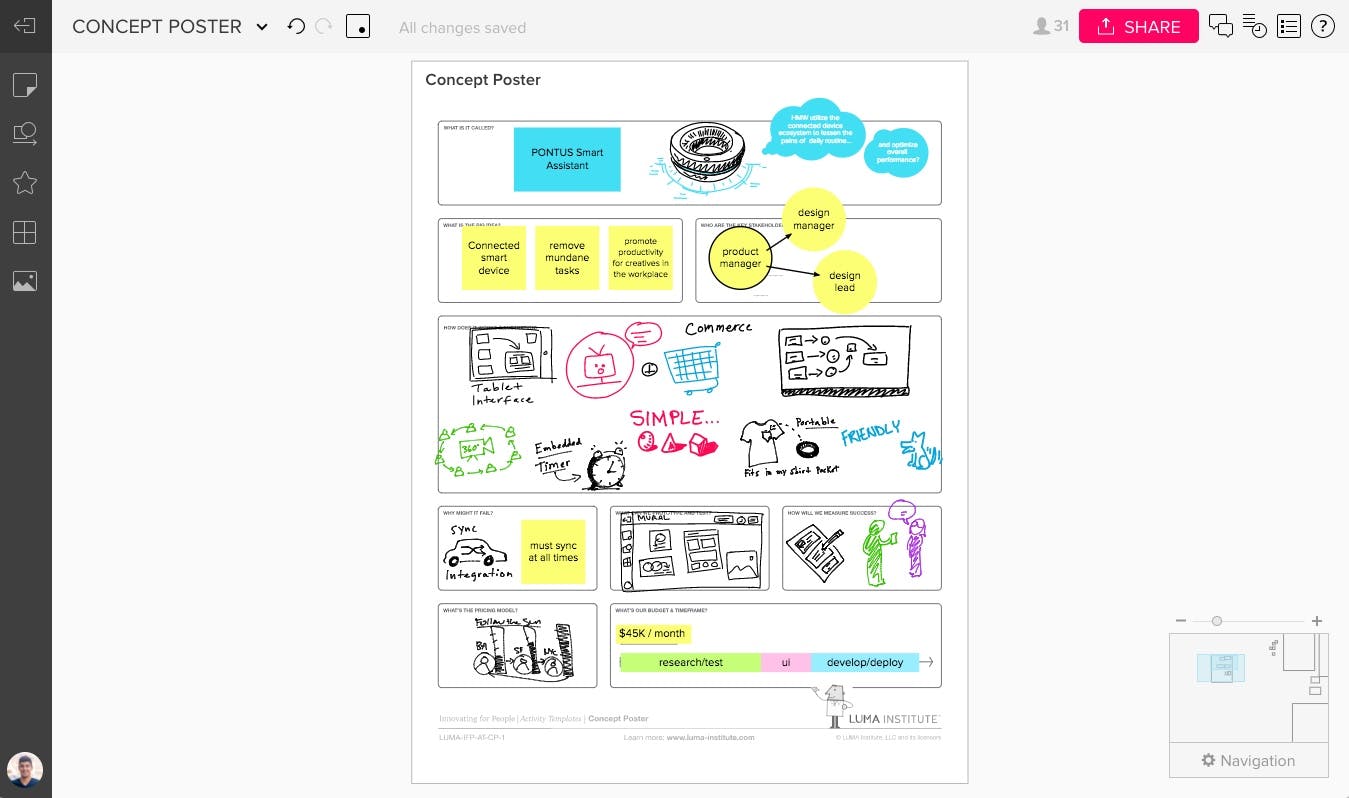 Concept Poster
A presentation format illustrating the main points of a new idea.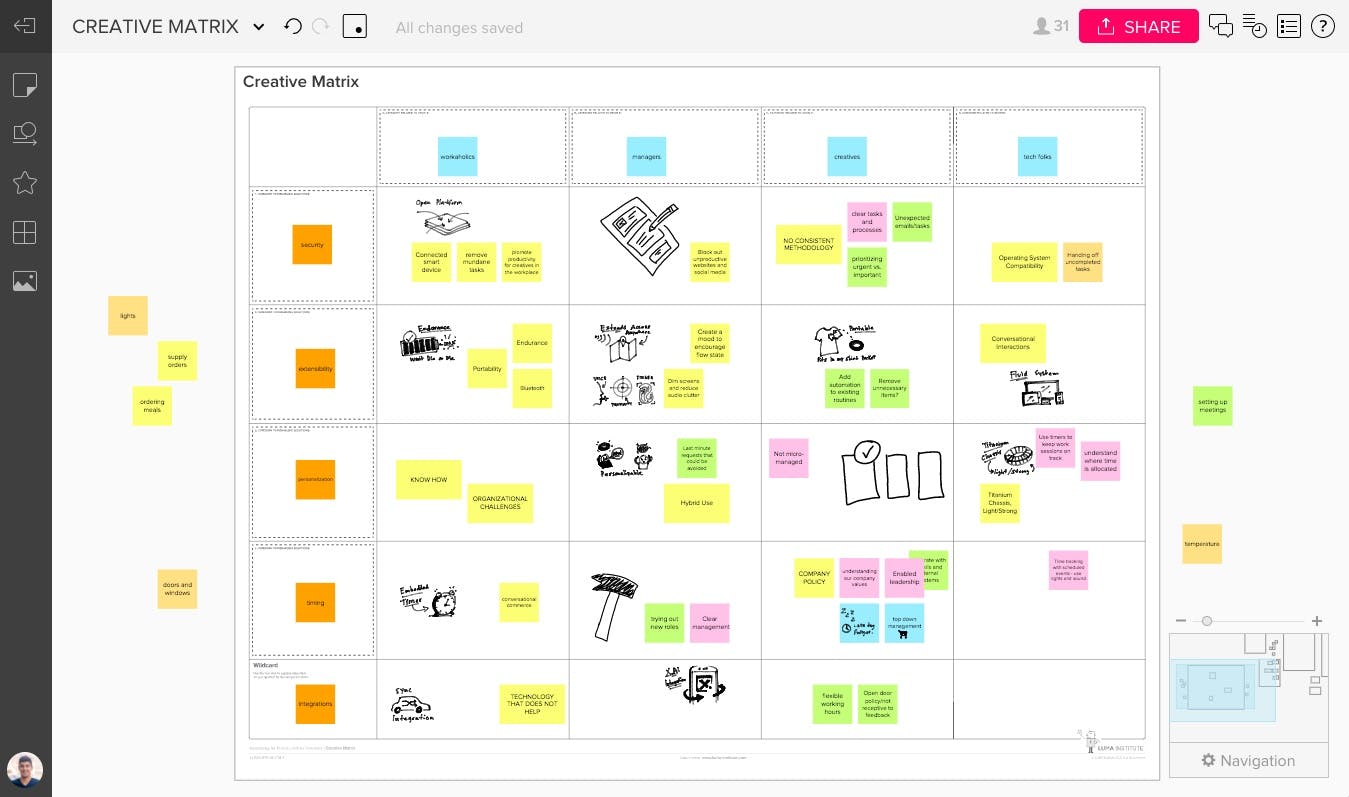 Creative Matrix
Generate many wide-ranging ideas at the intersection of multiple categories in a short amount of time.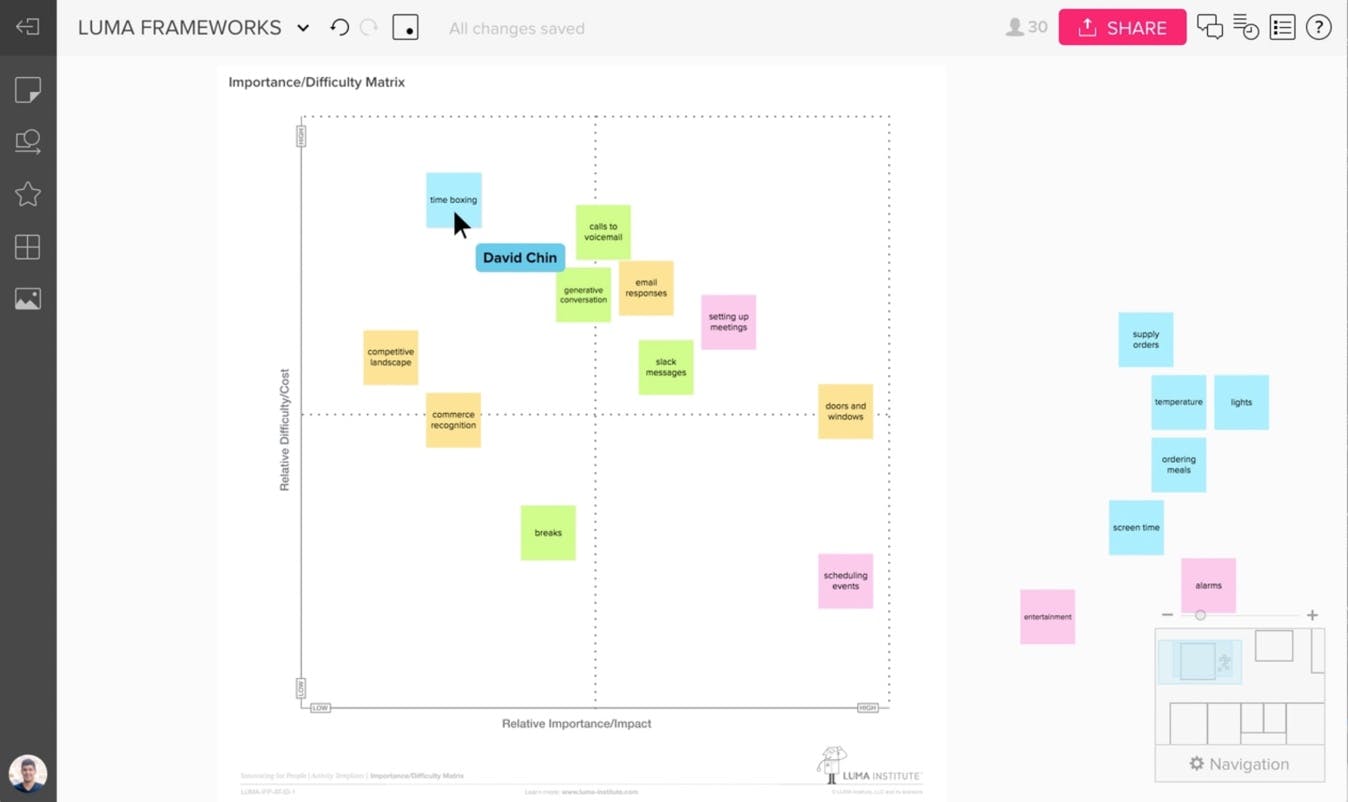 Importance/Difficulty Matrix
Plot items according to priorities to arrive at a workable resolution.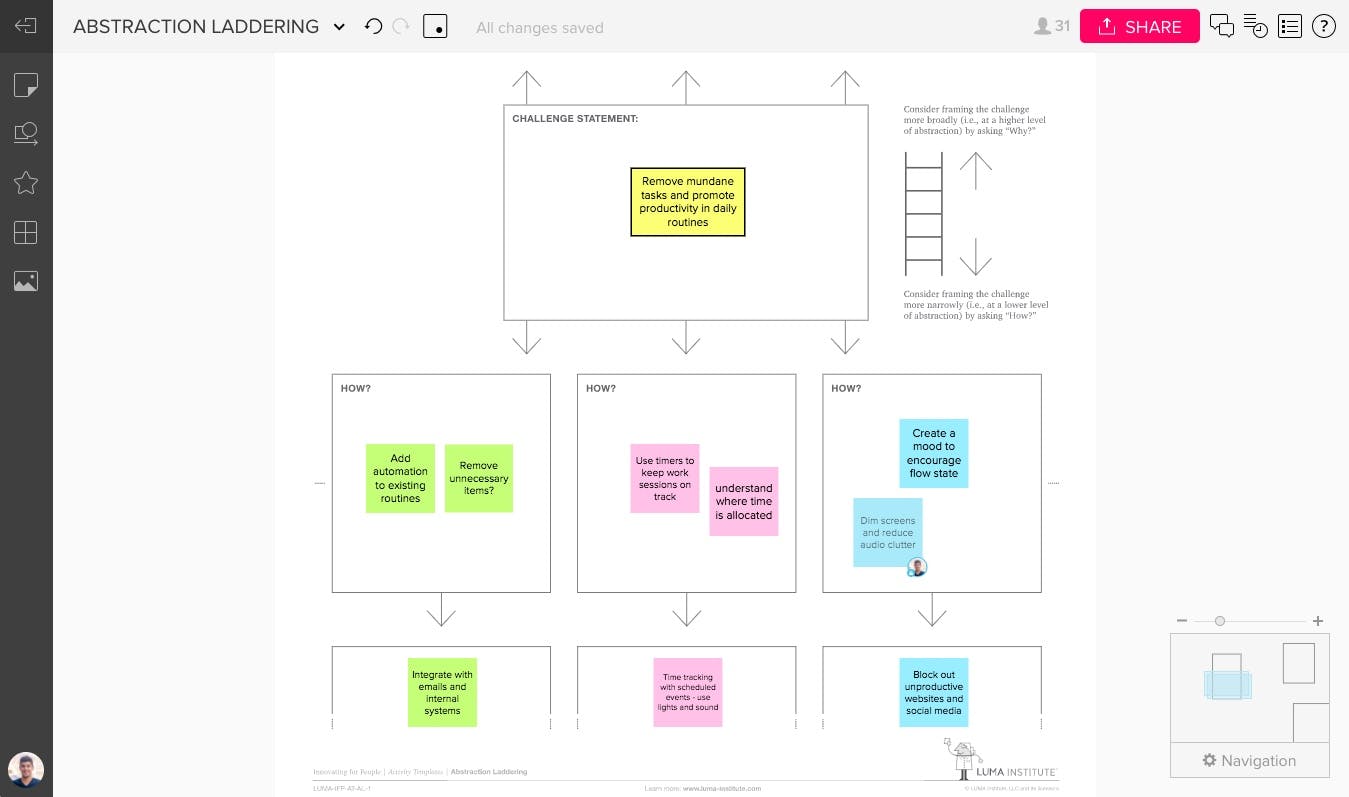 Abstraction Laddering
Reconsider a problem statement by broadening or narrowing its focus.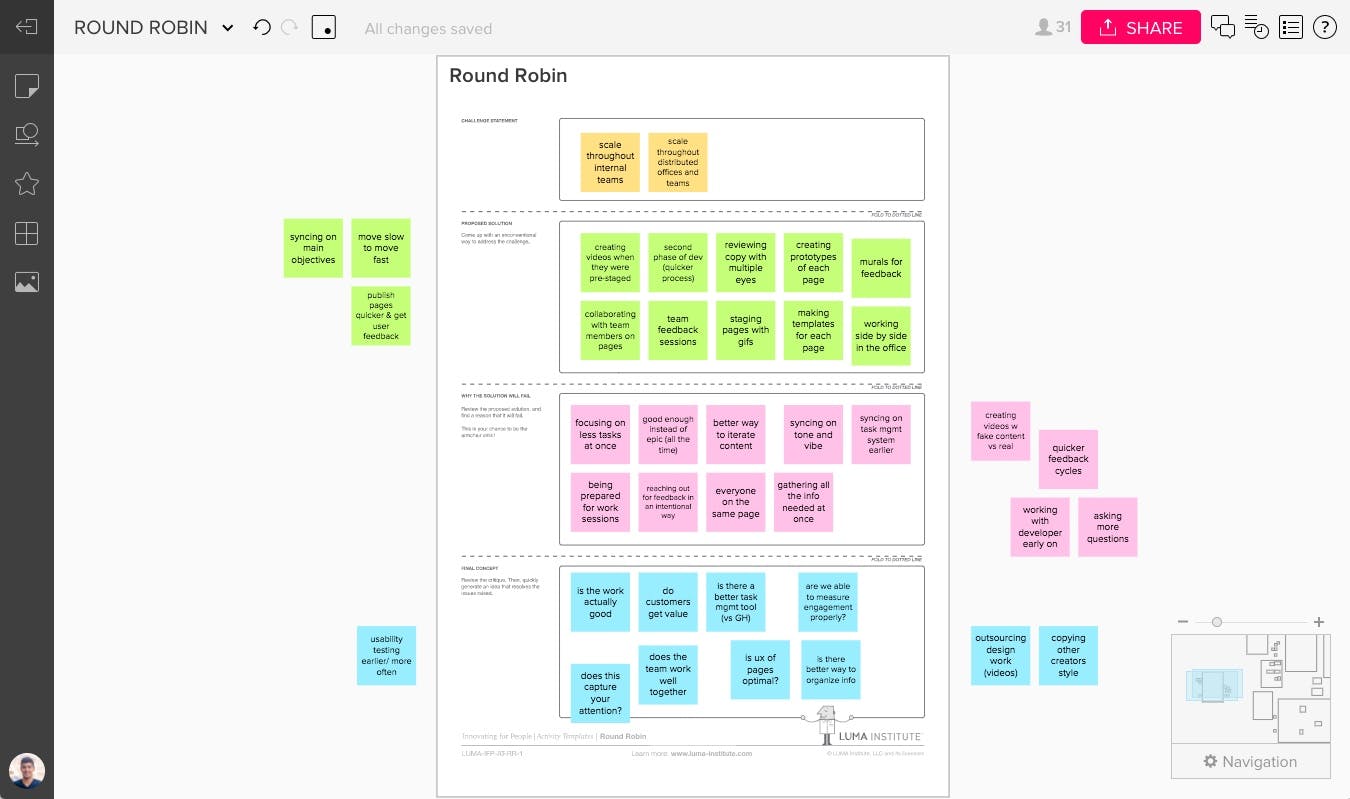 Round Robin
Grow and change an idea in unexpected ways by passing it from person to person.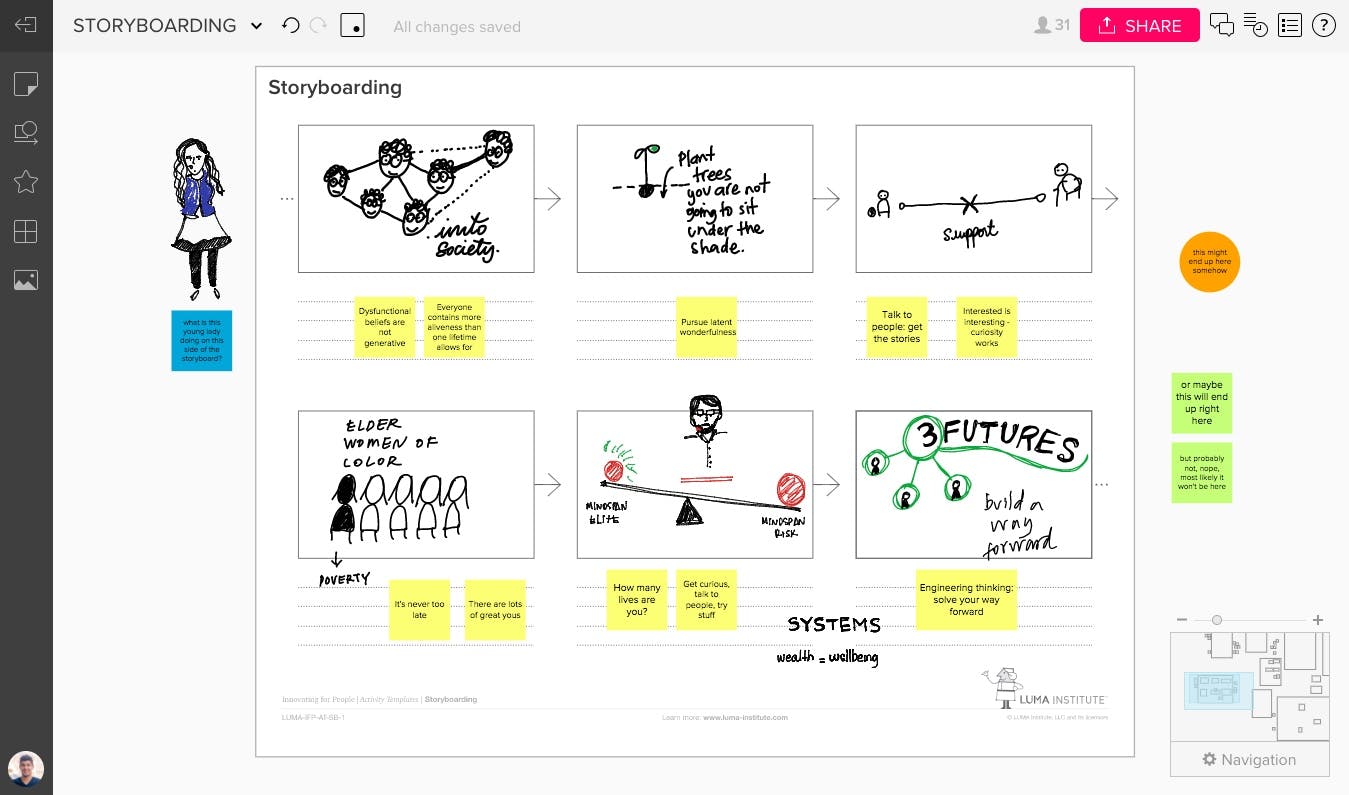 Storyboarding
Visualize people experiencing your new idea in action to communicate more clearly than words alone.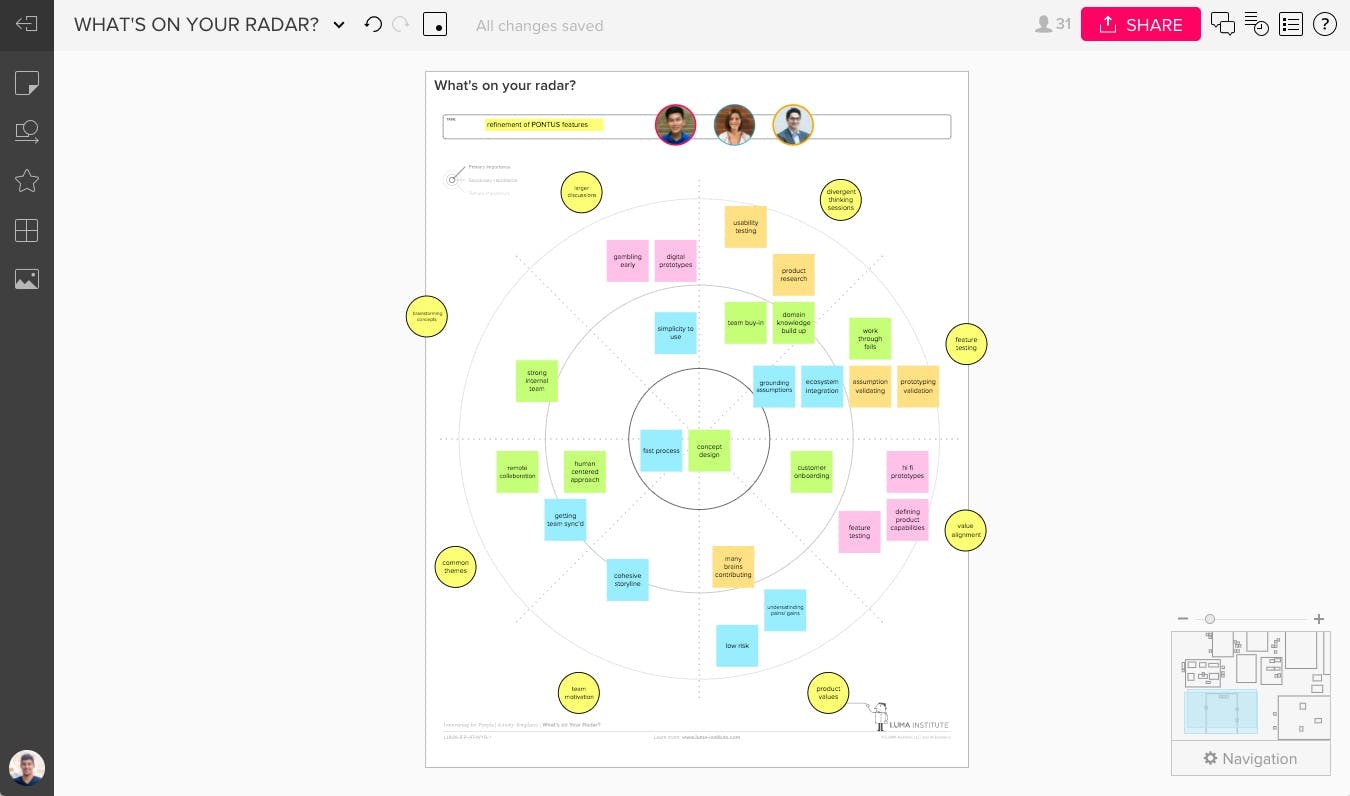 What's On Your Radar?
Visualize and rank personal or shared tasks to keep your team aligned.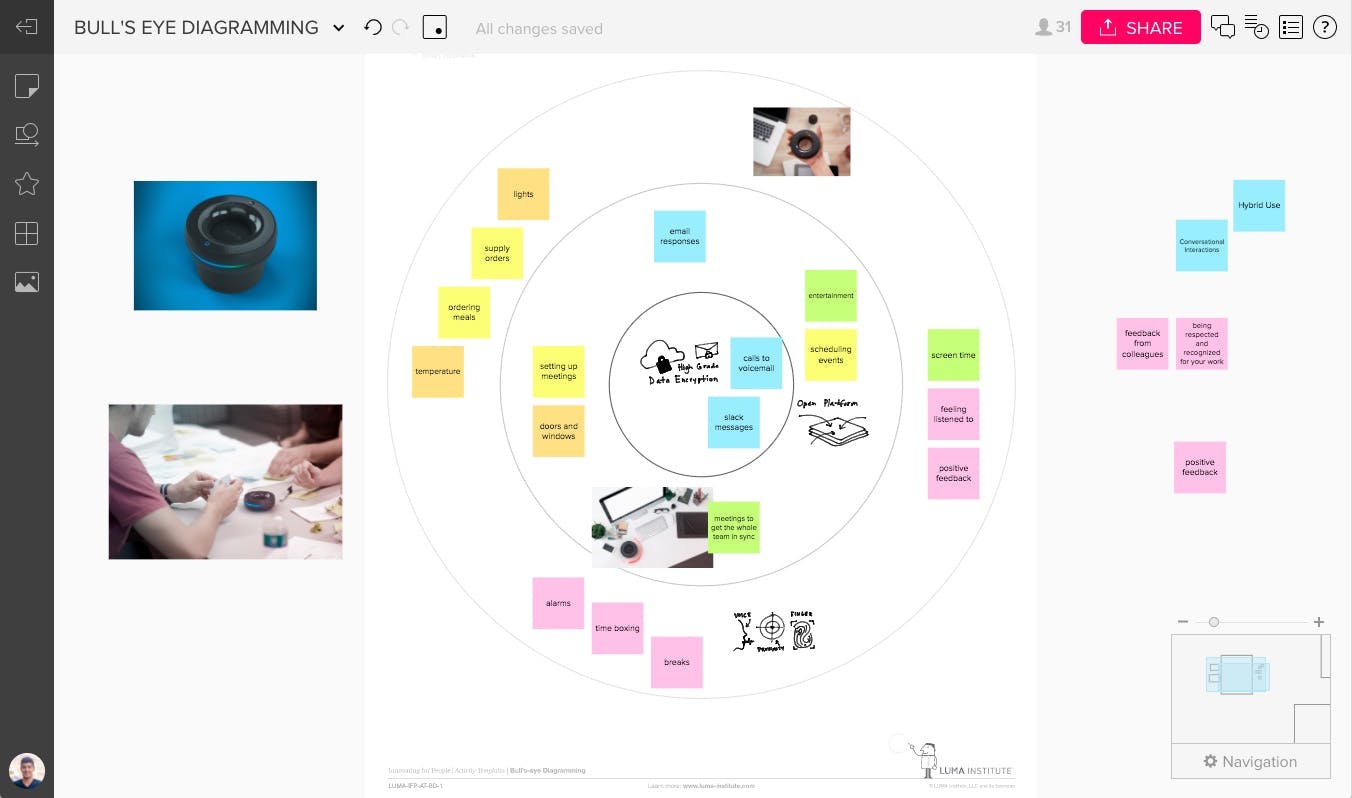 Bull's-Eye Diagramming
Rank items in order of importance using a target diagram.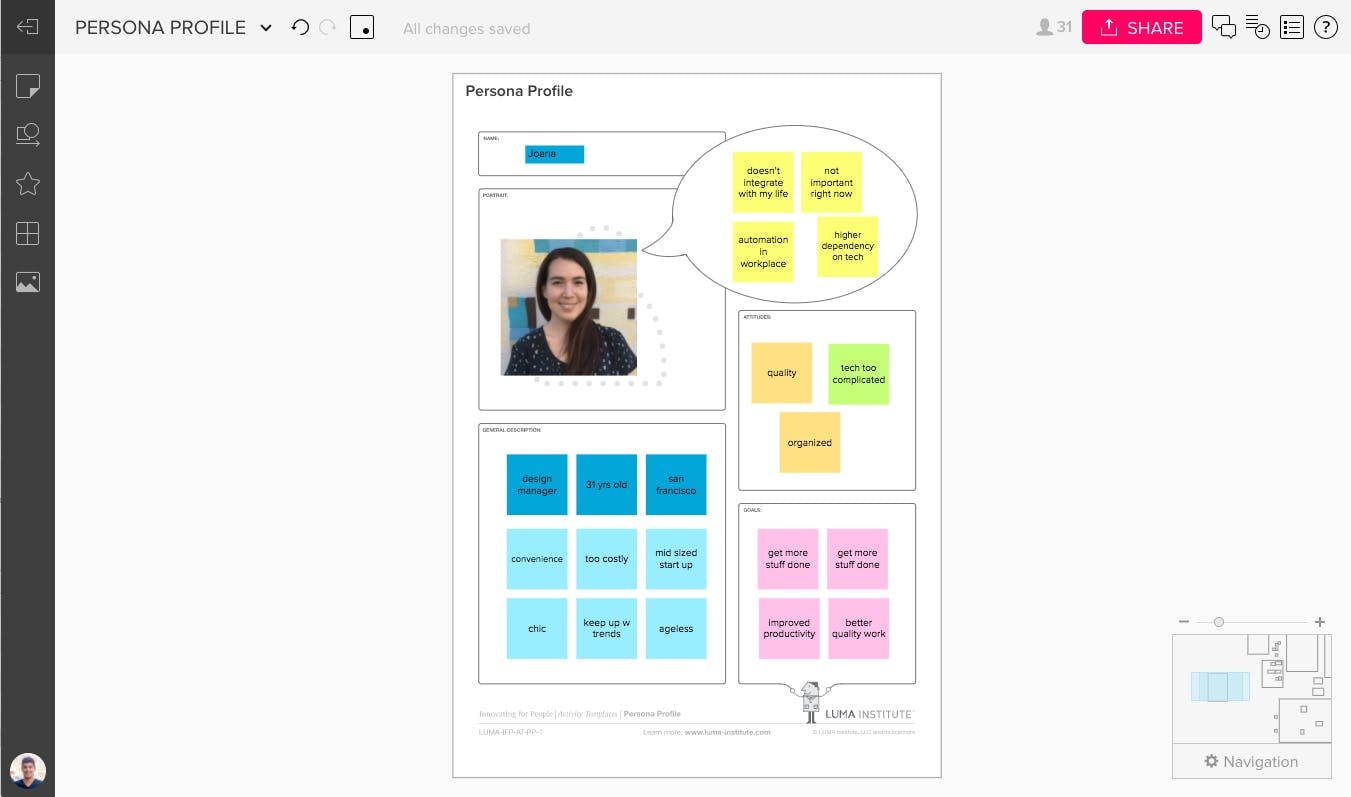 Persona Profile
Remember and discuss the people for whom you are designing.