Strategy blueprint
By Jim Kalbach
The Strategy Blueprint is a brainstorming tool used to analyze six core elements in your strategy. This framework allows you to address your challenges by exploring your options, trying alternatives, developing ideas and reaching a desired outcome.

Learn more about the strategy blueprint, including details on using the template in this blog post by Jim Kalbach.
Create a mural from template:
Strategy blueprint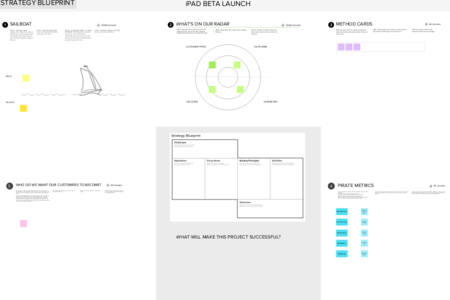 Create a mural from this template to begin with detailed directions.