Business model canvas
By Strategyzer
The Business Model Canvas is a strategic management tool that helps businesses align their goals to their activities. As a visual chart, it helps you plan, describe and develop your business' value proposition, infrastructure, customers and finances.
Create a mural from template: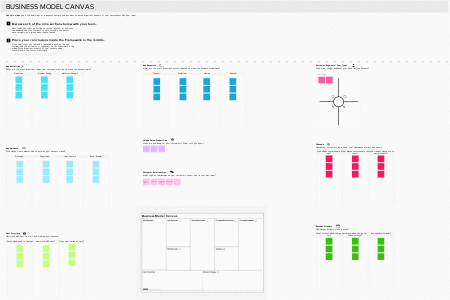 Create a mural from this template to begin with detailed directions.